Lights, two actors in black clothes, fists pounding on chests, feet stamping, prayers, various sexual positions and a rendition of 'This Little Light of Mine' – these are the things that Black Faggot uses to tell it's stories. It may be simple, but it's also smart.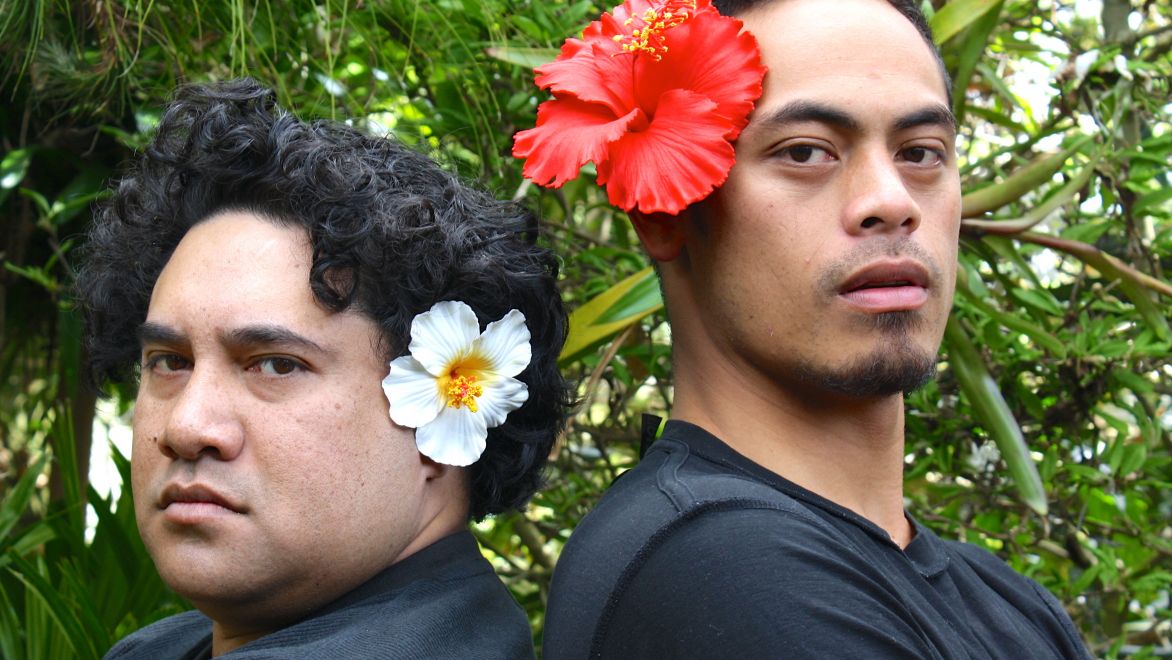 Black Faggot was written by Victor Rodger who conceived the idea while watched a Destiny's Church rally against New Zealand's Marriage Equality Bill. He watched the young protesters march by and thought,"At least one of these kids will be gay and feeling quite wretched about himself.
Two young actors, Taofia Pelesasa and Iaheto Ah Hi, expertly bring to life Rodger's cast of unique characters in series of stripped down monologues where comedy straddles tragedy in everyday lives and situations. The characters – all a part of New Zealand's migrant Pacific Island communities: the 'undercover brother' who will do almost anything to prove that he's straight, a gay Samoan guy who will call anyone out on their prejudice to an island mama who has to confront the fact that her son is queer. Pelesasa and Ah Hi shift between these different characters with ease – each one as authentic as the last – at a pace that can be challenging. It's almost if each character is clamoring over the other one to get their story told, because they all know that stories like these are rarely heard.
Black Faggot gives you every stereotype of queers, pacific islanders, fa'afafines and queens imaginable – and it watches while you laugh. Then, it turns around and delivers a heart wrenching scene – the gay Samoan teenager standing alone, his voice raised and shaking as he asks God to make him straight. You are no longer laughing.
Black Faggot demands that you keep up, but that's okay – because you really want to. Showing for only 4 more nights at the Herald Theatre in Aotea Square, Black Faggot is back by popular demand after winning big at the Auckland and Melbourne Fringe Awards in 2013. Tickets start at $20 and can be purchased at Ticketmaster.