Last Friday evening, the Manurewa Youth Workers' Network held their Manurewa Youth Workers Awards and honoured Rainbow Youth with the HRC Youth Advocacy Award (yay!). Our Chairperson Samantha Hewlett and General Manager Duncan Matthews attended on our behalf.
"Sam and I had a great time," Duncan said, "We met some really outstanding people, from all sorts of backgrounds, who work hard to make a difference in young peoples lives.
I was thrilled to accept the award on behalf of Rainbow Youth. It's amazing to think that the little we can do, makes such a big difference. Thanks to the Manurewa Youth Workers Network for all the awesome stuff they do supporting young people and for putting on the evening to recognise the community."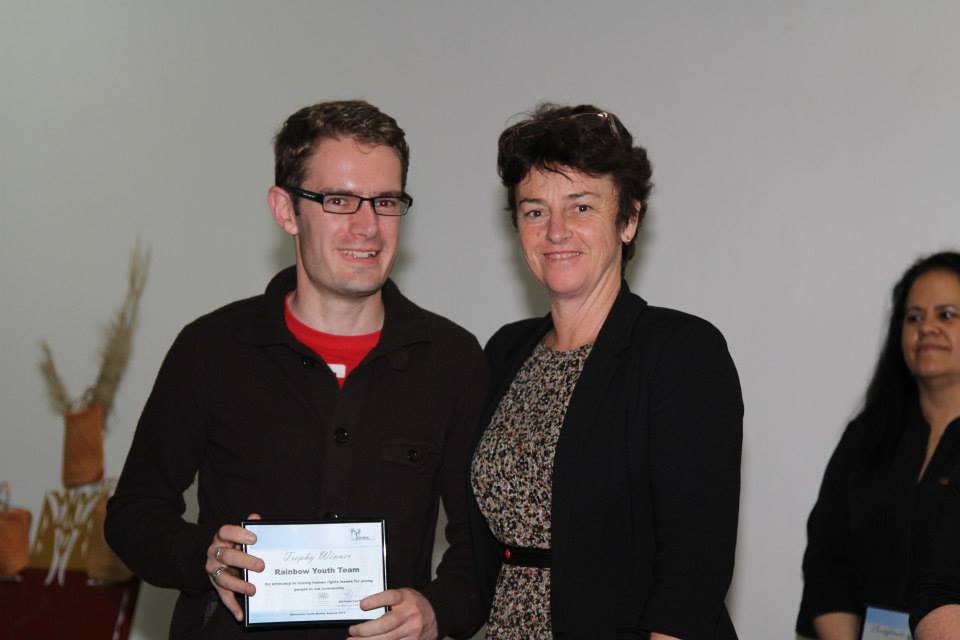 The Manurewa Youth Workers' Network meets on the first Wednesday of every month except for January. It gives people who work with youth a chance to meet, hear about what is happening in the community and collaborate on projects.