Just last month a bunch of folk pulled together a fantastic idea to set up a site to share the LGBTI asian NZ story.
There is a lot to learn from others and it is awesome to see people sharing their stories.
Some of those who have shared are members and volunteers of Rainbow Youth so check it out and support your mates…. Let them know their stories count!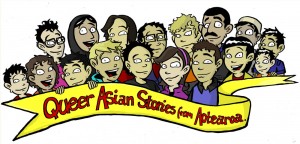 http://lgbtiasiannz.wordpress.com/