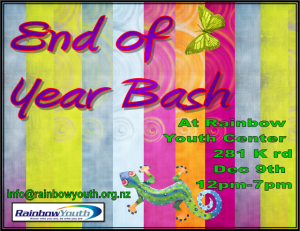 Check out the event page on facebook
Where : RY Center
When: Sunday December 9th
Time : 12pm – 7pm
Come and join us for a sizzling sausage, gluten free and vege options available.
Feel welcome to bring a plate if you so desire. Salads, snacks or soda are welcome contributions. But not a necessity to attend.
We just want to hang out and see the year out, thank those who we missed out thanking last year (due to bad weather conditions) and also thank those who have worked so hard this year.
Note Ponsonby Xmas Carols event is on up the road from 5pm so people are welcome to head to that for some xmas caroling if you like. But I am sure you will all manage to arrange that on the day.
Also all ages welcome…. bring a friend too if you like…