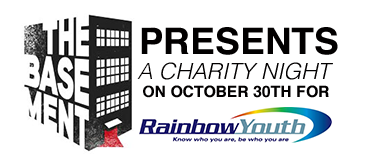 The Basement Theatre is hosting a charity night for Rainbow Youth on October 30th, with a portion of ticket prices for their two upcoming productions being donated to Rainbow Youth on the night.
Going to a play at the basement theatre is kind of like stepping back in time. And not necessarily due to the subject of the play. It's got more to do with the rickety stairs, the hulk of the 19th century architecture of the building above it – with it's New York-esque fire escape stairs zig-zagging down its face. You can imagine dreamers sitting up there during the Greenwich Village bohemia of the 1950s. The grassroots creation of The Basement theatre, recounted as a mock fairy-tale in their 'history' info pack, is echoed in the productions they host – fostering young emerging talent and independent, edgy theatre.
Awesomely, and unsurprisingly, The Basement Theatre has cool history of supporting queer theatre – with their programme over the last few years including queer themed plays such as Queen and The Laramie Project.
This October, The Basement Theatre are upping the anti and hosting a charity night for Rainbow Youth. On October 30th, $10 of every ticket sold for their two upcoming productions, Another Dead Fag and A Model Woman, will be donated to Rainbow Youth.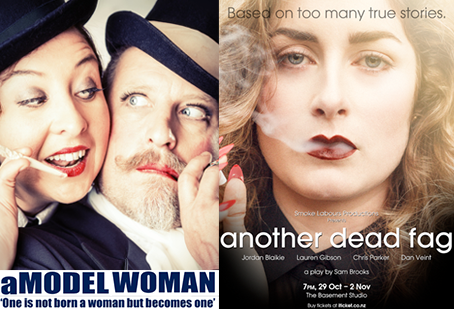 Come along on October 30th and show your support for RY! Information and ticket purchasing options (remember to choose the 'charity night' showing) are available here: Another Dead Fag or A Model Woman.
Basement Theatre, thank you from the bottom of our hearts for hosting this evening for us. It's folks like you who put a grin on our faces and a spring in our step!