ASB presents: RainbowYOUTH's 30th Birthday Gala!
Join us for an evening to celebrate three decades of RainbowYOUTH!
In 1989, a bunch of young people met up at a conference and decided to form a social group for young people. Three decades later, that group has become one RainbowYOUTH - one of the largest rainbow organisations in Aotearoa New Zealand. Join us on Thursday 6th June 2019 for an epic eighties-style evening to celebrate and look back at 30 years of our work - jammed packed with changed lives, minds and laws. The event will be hosted by Eli Matthewson and includes a great line up of local entertainment.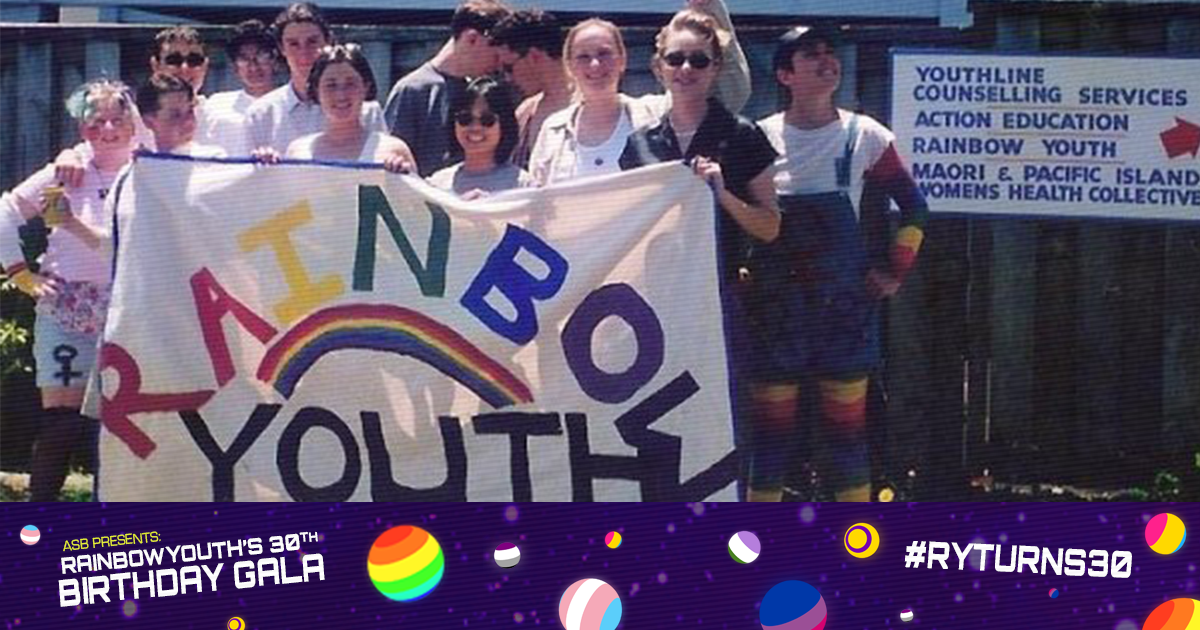 We're feeling pretty ambitious about what we can achieve in 2019 and 2020 and we'll be running a charity auction (live and silent) to raise money for the support work we deliver to young people every day. This involves 1:1 support and mentoring, our drop-in centres, educational resources and also support in rural and isolated areas of the country. To tempt you all into raising some serious $$ for this, we've got some gnarly items up for grabs. They'll be announced in the coming weeks.
So! Dress in whatever swanky outfit you enjoy best, YouTube search some key 80s musical hits to practice your moves and grab your ticket for our bombdiggity birthday celebration: https://www.iticket.co.nz/events/2019/jun/rainbowyouths-birthday-gala/nocache?fbclid=IwAR1kxDZh-e9mfhU9GqgO0726_o_FKFDEQ4n6KI--YUNFXYRSUc72HN3dGpA#/information
Shout out to ASB and Countdown - our awesome event sponsors making this night possible