We held our (awesome) Annual General Meeting for 2014 on the 21st of June at our drop-in centre. It was a great afternoon, with a bunch of awesome people showing up to support our organisation.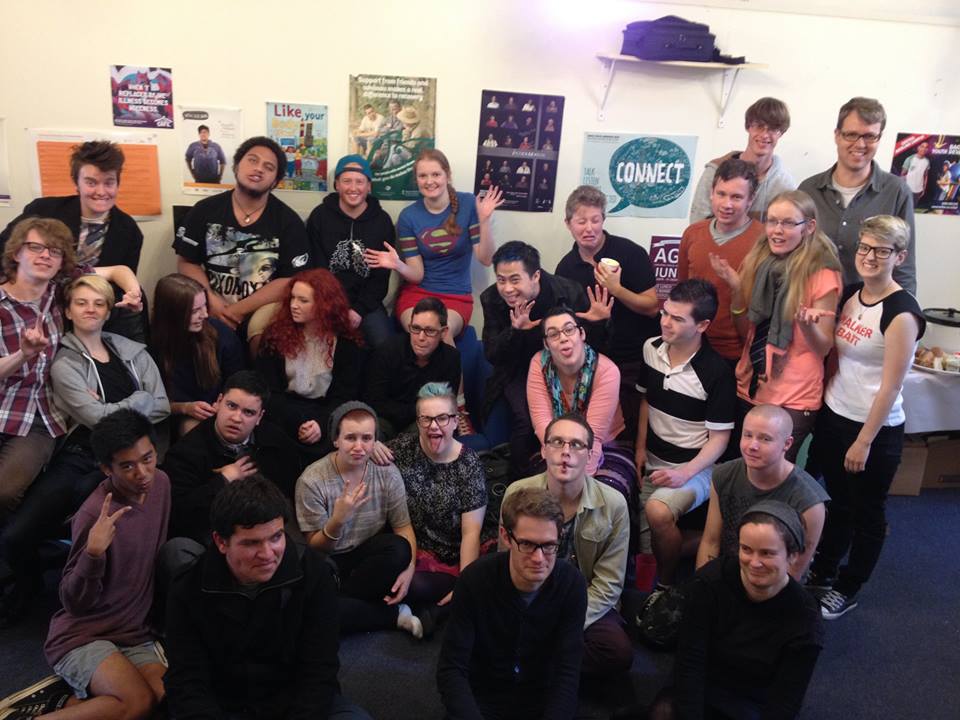 The five amendments to our constitution were all passed, with one amendment added:
We propose that the positions of chairperson and vice-chairperson be replaced with two co-chairperson positions. The co-chairpersons will have joint oversight of RY strategy and operations and share the responsibilities of the role as agreed upon at the beginning of each term. Where possible, the co-chairpersons will be differently identifying to support a diversity of views at the governance level of the organisation.
We propose that the 'Takatapui Representative' title on the Rainbow Youth board is changed to the 'Maori and Pacific Representative' to more accurately reflect the cultural expectations that are being placed on the holder of this position.
We propose that the use of LGBT is updated to queer and trans* to better reflect the diverse identities of our community.
We propose that the quantified gender requirements for AGM quorum are changed to the requirement that there are diverse sexualities and gender identities that are reflective of our membership and our community.
We propose that the application process for running for the RY executive board is changed from nominations from the floor to applications submitted in writing at least a week in advance of the AGM to ensure that applications are well thought-out and that applications can receive feedback and guidance prior to presenting themselves in person at the AGM (added amendment: Only if insufficient number apply will applications be taken on the day of the AGM)
We also elected our new board for the 2014-2015 term! The new board are as follows: Samantha Hewlett, Joe Gatland, Daniel Chorley, Rachel Brebner, Melanie Govender, Stace Robertson, Natasha Gaffin, Beth Maynard, Taine Polkinghorne (Trans* Rep), Jonathan Selu (Māori and Pacific rep).
We're super-duper excited to kick off a new term, and we'd like to thank the previous board for all their hard work over the 2013 – 2014 term!
You can read an overview of the previous term by downloading our Annual Report 2014.
Thanks to the volunteers who organised the amazing food (pumpkin soup warmed our soul), and thanks to Moira Clunie for being an great MC for the afternoon!