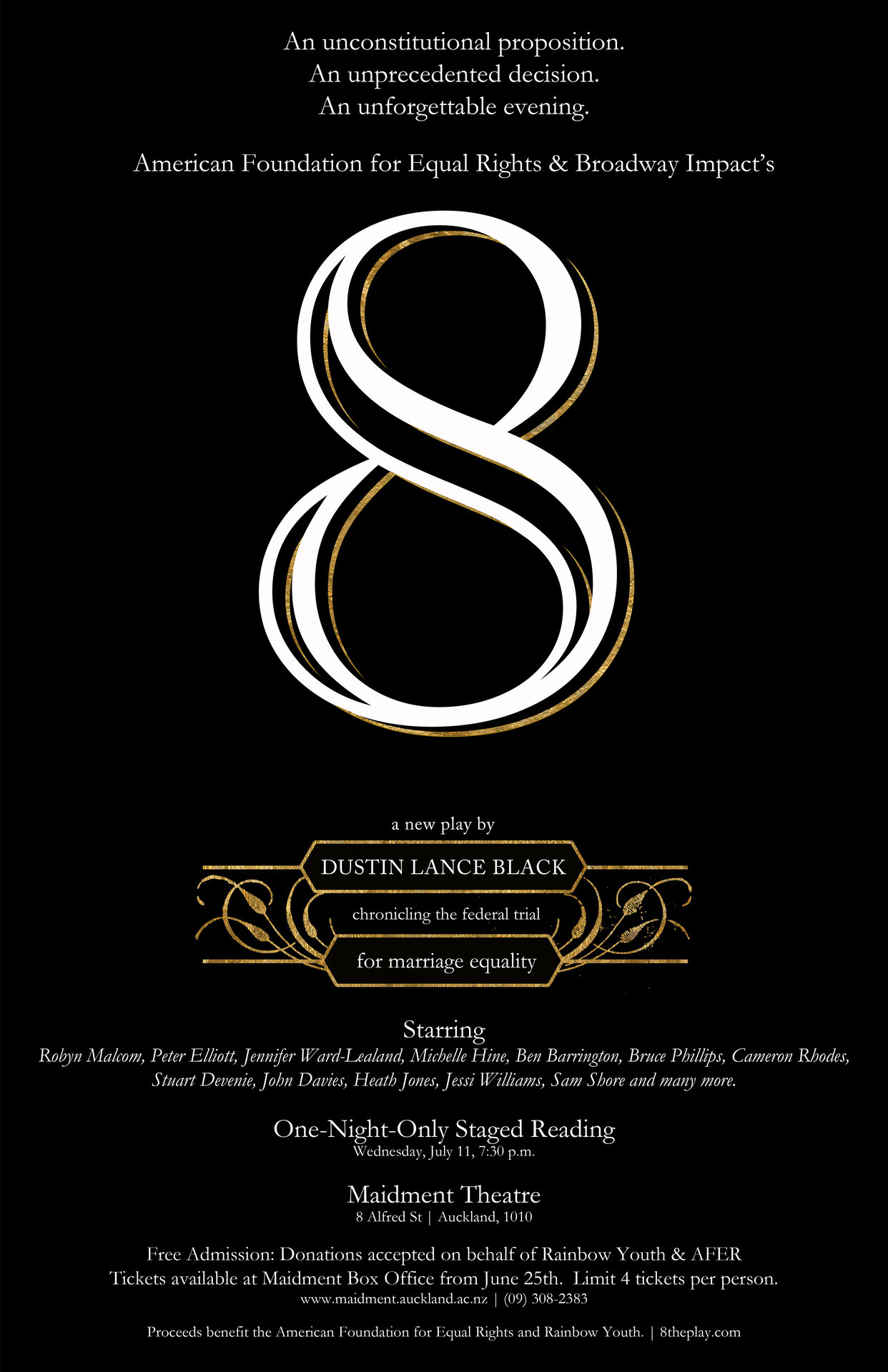 There's some beauty shows and events coming up over the next few weeks in Auckland and New Zealand. First up is 8 – The Play: A Fight For Marriage Equality.
It's on this Wednesday (11 July), at 7.30pm at the Maidment Theatre's Mainstage.
This one-night-only stage reading is going to be AMAZING and features our very own Sam Shore acting and then taking part in a Q & A after the show. It's put together in association with WTF NZ and is based on California's controversial Prop 8 law.
And one of the best things – all proceeds go towards AFEA and Rainbow Youth and OUTLine via the WTF campaign. Awesome!
Tickets: TICKETS AVAILABLE AT MAIDMENT BOX OFFICE FROM JUNE 25TH. LIMIT 4 PER PERSON
www.maidment.auckland.ac.nz (09) 308 2383